How to create a routine that works is easy when you know the right questions to ask to achieve the results that you want. Don't miss these seven questions.
Routines can be one of two things – life-giving or stressful. As an INFP (the introvert part is debatable), routines make me cringe.
Fluid schedules, like my 8 things to do before 8 AM, that can be completed in my time framework best for me.
How to Create a Routine That Works – 7 Questions to Ask
1. What does your ideal day look like?
Grab a paper and pencil, and close your eyes. Think about your perfect day. What does that look like? Don't worry about how you're going to make it all happen. Just dream.
What did you do after you woke up? How did you feel? What did your workday look like? What did you do differently on your dream ideal day that doesn't typically happen on other days? Write down every detail of your perfect day and how it made you feel.
2. What causes you the most stress during your day?
Is it your job? Are you staying up too late and oversleeping? Do you struggle planning your meals?
3. What is draining the productivity from your day?
Are you spending too much time on social media? Are you doing "good things" that aren't helping you achieve your goals? What is sucking the life out of your day?
4. Is there anything that would help you perform at a greater capacity in your life?
What gives you life? What makes you feel energized and more alive? Make a list. Can you add that to your daily life?
CONNECT WITH SIMPLIFYING FAMILY!
Be sure to follow me on social media, so you never miss a post!
Facebook | Twitter | Youtube
Pinterest | Instagram
Sign up to receive an email in your inbox for tips and tricks to simplify your life:
FREE EMAIL SUBSCRIPTION
Find and shop my favorite products in my Amazon storefront here!
5. What can be automated or delegated without diminishing the return?
Is there wiggle room in the budget to hire a maid? What about the meal plan services? Can you hire an assistant?
6. What helps you reduce uncertainty in your day?
Uncertainty can lead to unneeded stress. Is there anything you can do to reduce uncertainty in your daily life?
7. Is there anything that people I admire are doing well that I can replicate to help me create a routine that works?
Remember, they say that "Comparison is the thief of all joy." While it's okay to look at the systems people you admire have created for themselves, you also need to remember that they don't live your life. What works for them might not work for you and vice versa.
Tools You Will Need to Help You Create Your Routine

1. Calendar. I love the Erin Condren (affiliate link) Deluxe Monthly Planner and her Lifeplanner. Need a coupon code? Click here, create an account and you will receive an email with a unique $10 coupon code for your first purchase!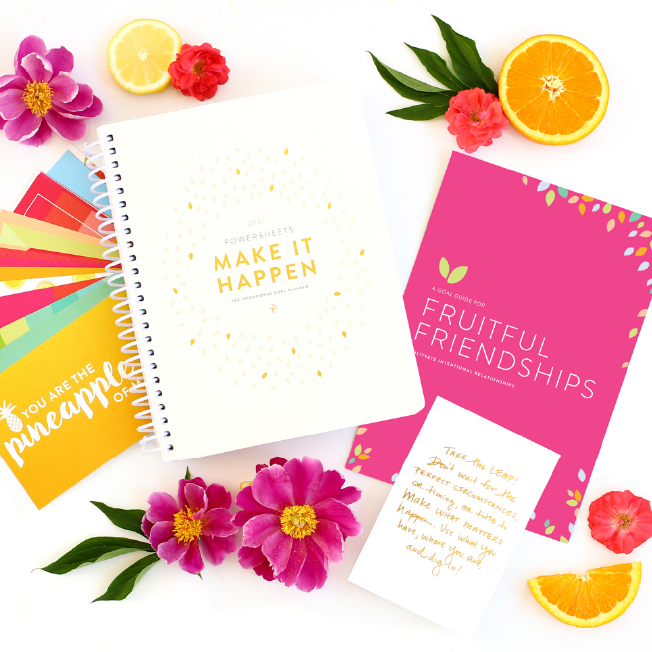 2. Powersheets® from Lara Casey. Have you heard of Powersheets®? Powersheets® will revolutionize your goal setting. I'm not even kidding. They are LIFE-CHANGING! PowerSheets® help you uncover purpose-filled goals and plan action steps to make what matters happen. Perfect for anyone—moms, students, creatives, entrepreneurs—who needs a grace-filled system that works! They are THAT good.
I hope you have found these resources and questions to ask as you seek to create a routine that works.
What resources have you found useful in creating routines and reaching your goals?